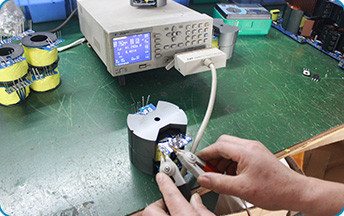 components test
Component quality inspection: It can determine the quality of resistors, capacitors, inductors, transformer and transistors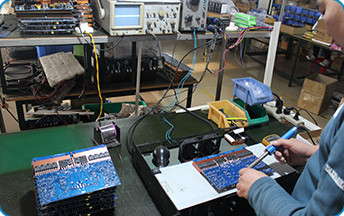 finished product test
Completely inspect and test the finished product before packing.
1- The oscilloscope can directly display the signal waveform and measure the instantaneous value of the signal.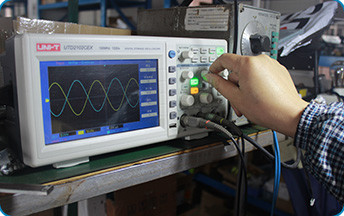 2- Measure the operating voltage of the electronic circuit or component and compare it with the normal value to judge the fault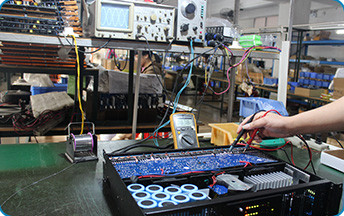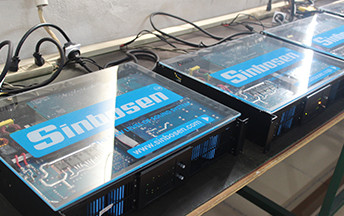 aging test
Aging test 8-10 hours before packing, ensure the quality of the product is qualified before packing.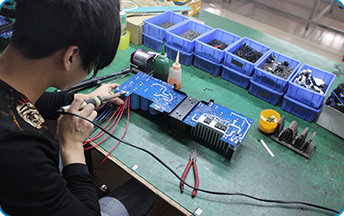 welding
The most important function of PCB soldering is to weld all the components together and let them play their roles. The solder joints and the protection component solder joints are not oxidized and dropped off.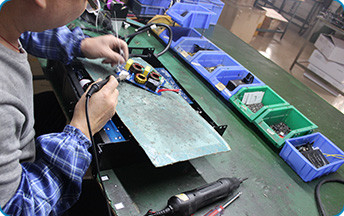 product assembly
Assemble the components according to the specified technical requirements, after debugging and inspection to make them to be qualified products.
4- Test amplifier indicator light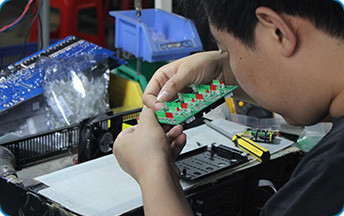 3- Test amplifier power supply board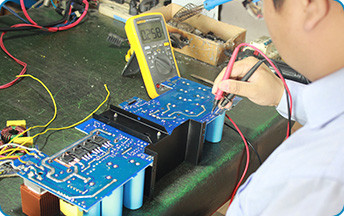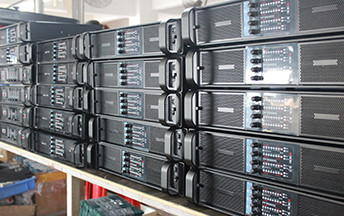 Finished product
Finish all the tests and waitting for clean up.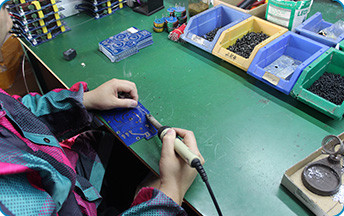 components assembly
In accordance with the specified technical requirements, workers join several parts into components carefully.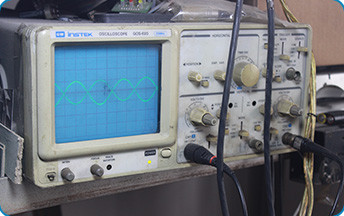 semi finished product test
Ensure effective control of product quality.
1- Test amplifier board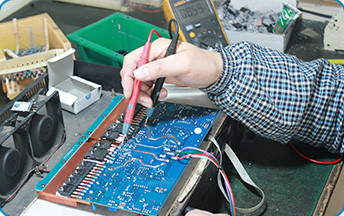 2- Test output and input board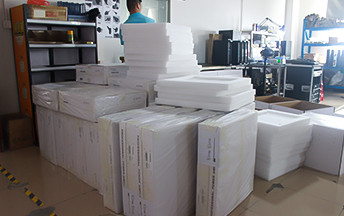 packing
Use a thick cardboard box and foam to make transportation without problems.
Tel:

86-020-28110037

86-13342806188
Email:
WhatsApp:
Address:

6th Floor,Building 7,Xia ji jiao,Ting gang,Hongxing Village,Shimen street,Baiyun District,Guangzhou,China
sign up for the latest catalogue, new design and promotion