Sinbosen FP14000/FP10000Q Amplifier Upgraded Version In August 2018
On August, Sinbosen Audio launched the New upgraded version FP1000Q/FP14000 amplifier. We received much positive feedback from our clients. They like this awesome big difference.

Client Feedback:
▼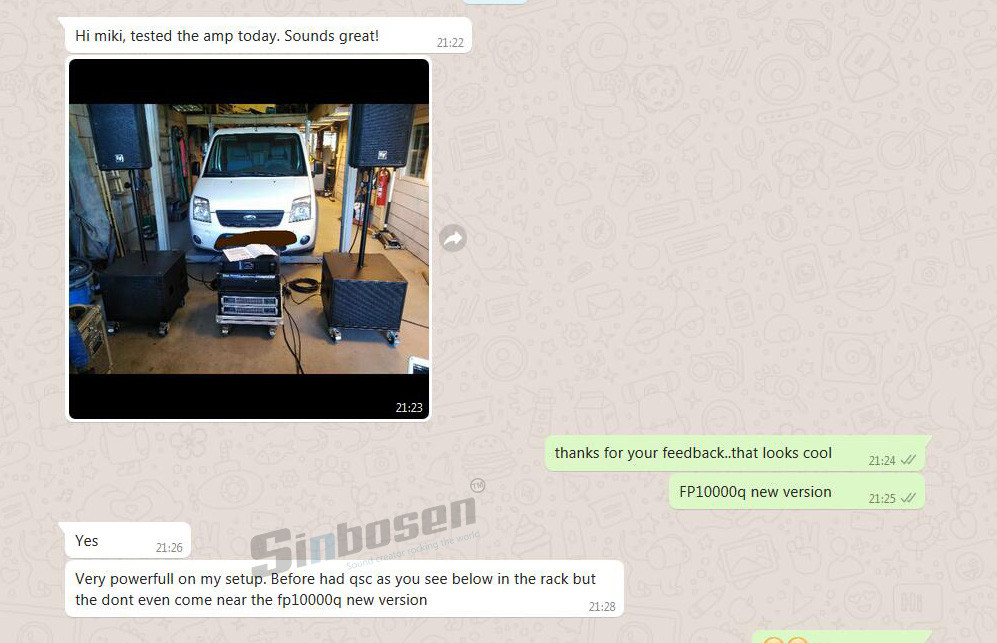 ▼


Why our clients like this new change?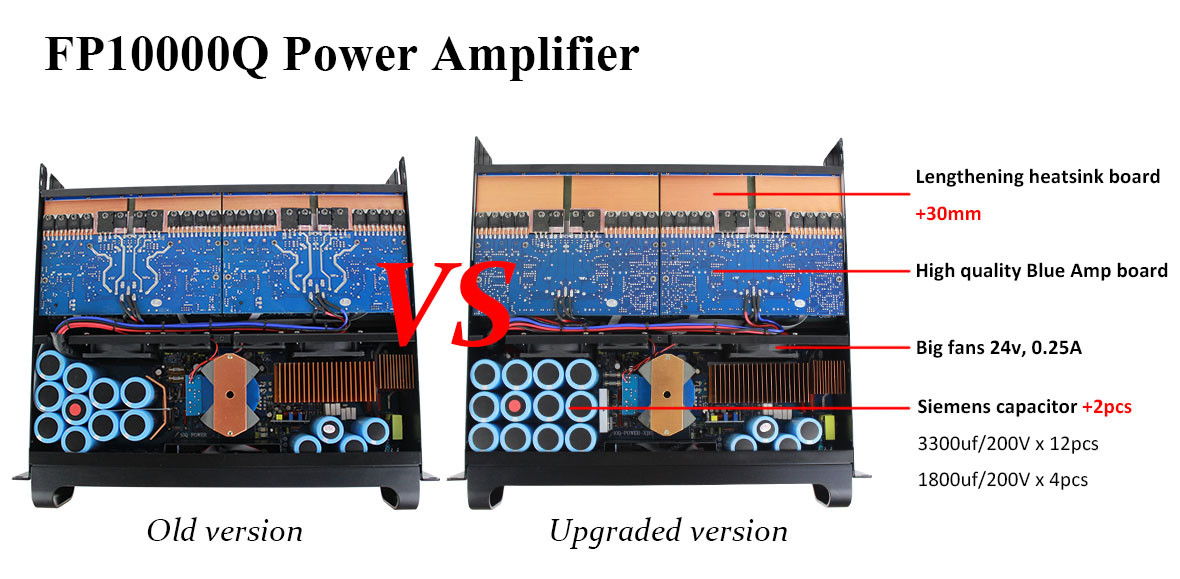 As we know, all power amplifiers will be getting hot when working under a big load for a long time. It is dangerous if the amplifier temperature too high. The amplifier board may burn when the amplifier got too hot.

So Sinbosen Audio make all amplifiers heatsink system better.

We lengthen the heatsink part from 68mm to 95mm. Near +30mm increase! This will help the cooling system better!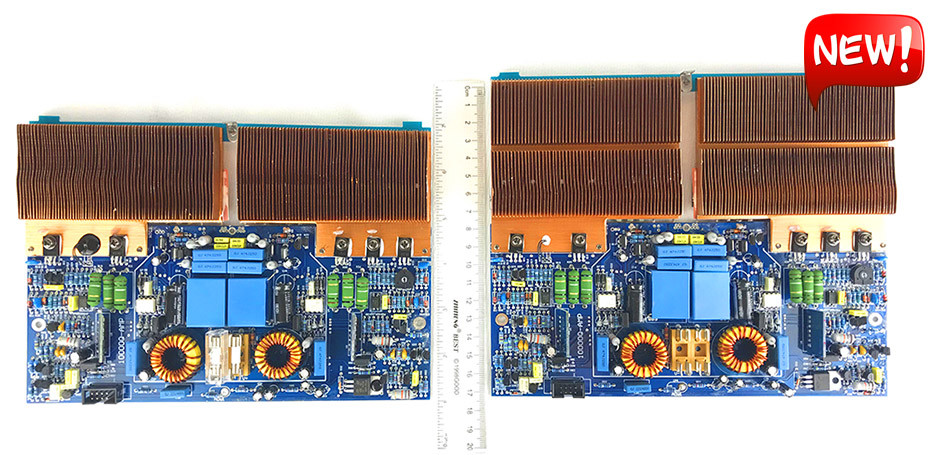 Another important point, we make the power supply board more stable and durable. Because this part needs supply big electric current to support 4 channels amplifier board.

The FP10000Q amplifier is powerful. Most users like to run it with loudspeaker. Our clients said they like loud music sound. So our power supply part must need to withstand the voltage better.

FP10000Q Power specification:
1350W x 4Channels @8 ohm Stereo Power(RMS)
2100W x 4Channels @4 ohm Stereo Power(RMS)
4200W x 2Channels @8 ohm Bridged Power(RMS)
5000W x 2Channels @4 ohm Bridged Power(RMS)
Sinbosen Audio use original Siemens capacitors 3300uf 200V on all of our amplifiers always. On the new version FP10000Q, we add 2 more big capacitors on the power supply board.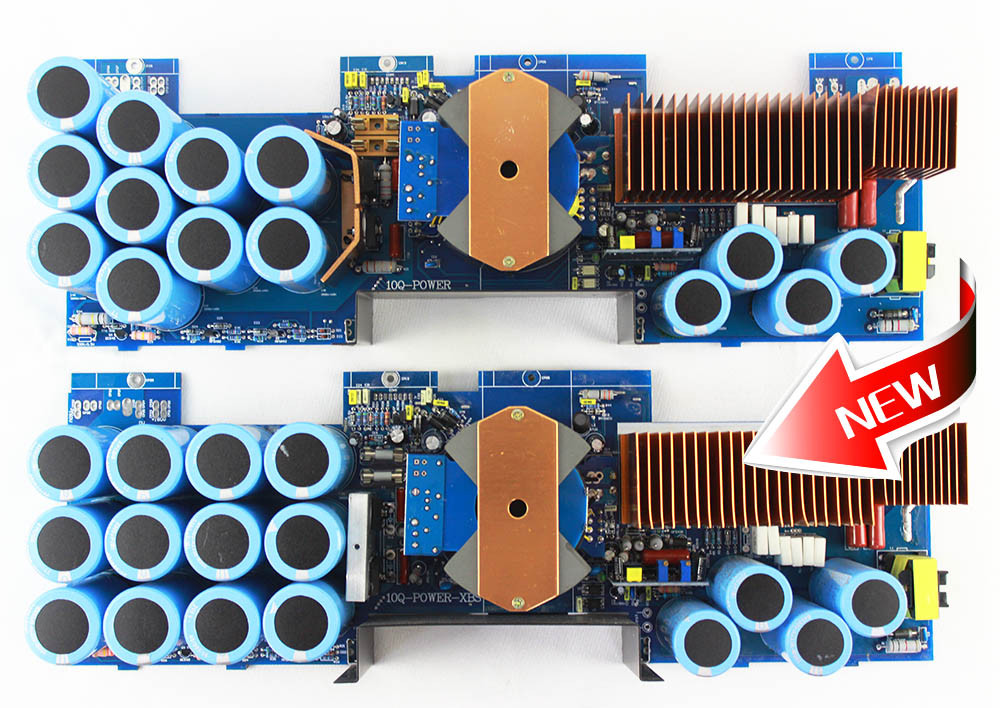 Why Sinbosen use Siemens capacitor only?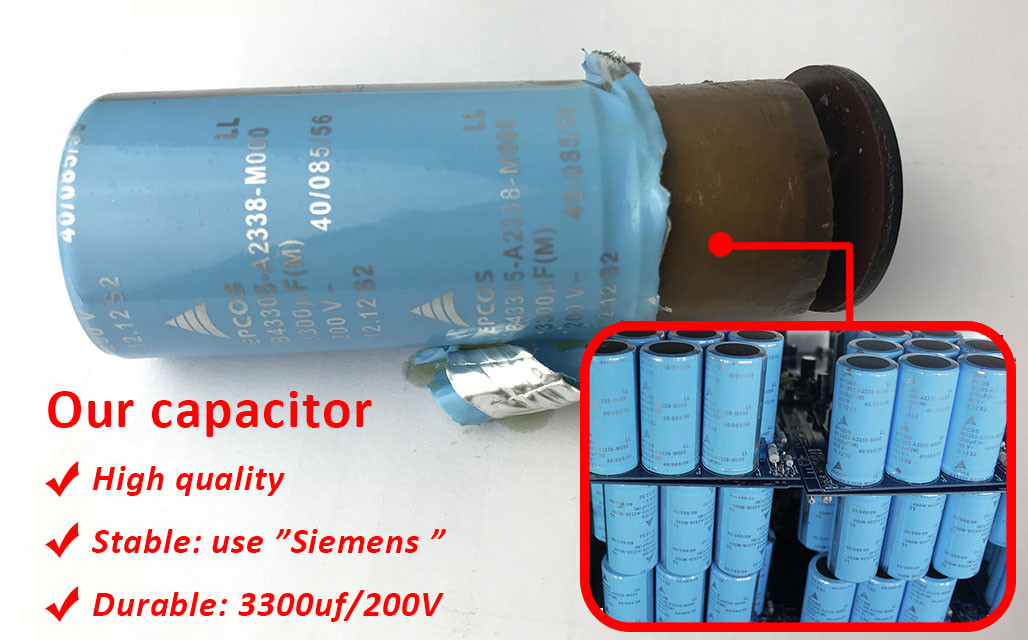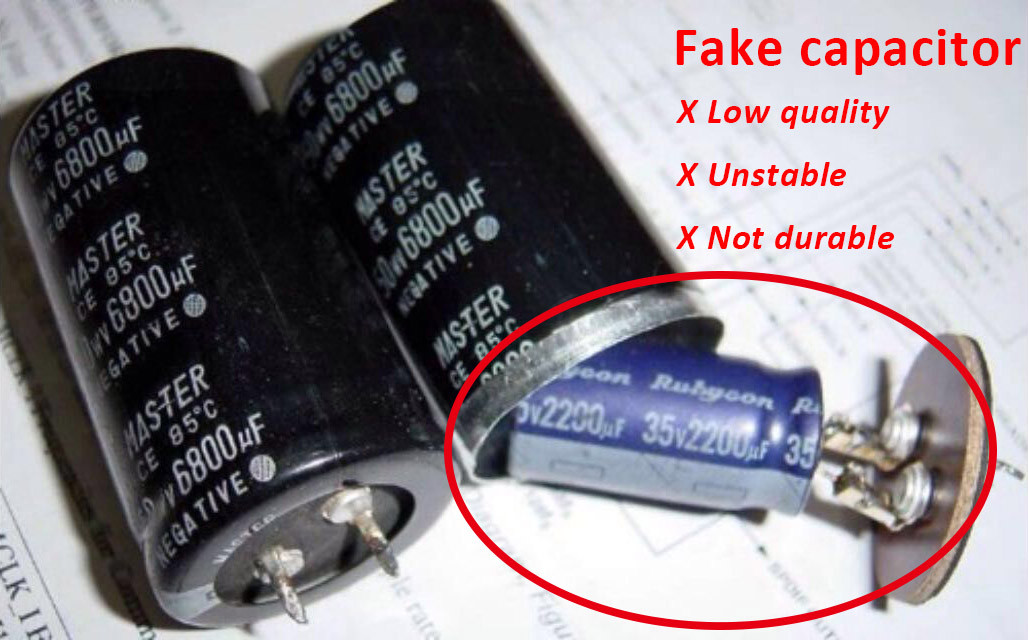 Some clients are confused to make the decision. Because they want good quality products at a cheap price. So they don't know how to compare it with the chaotic market.

When you pursue the lower price, you should know more professional knowledge to make the judgment. Otherwise, cheaper price is a risk to your business.
Some factories use cheaper capacitors, even some make fake capacitors. If the power supply board can't supply stable current and voltage, the amplifier will be blow up easily.

Sinbosen Audio use Siemens capacitors from 2014. Only more high-quality capacitors can make the amplifier more durable and make the loudspeaker bass sound louder.

So when you buy this FP10000Q amplifier, please check the capacitor quality. You can ask the supplier to give you the clear picture to check. Or try to test the sample first before mass order.

What else details does Sinbosen Audio care about?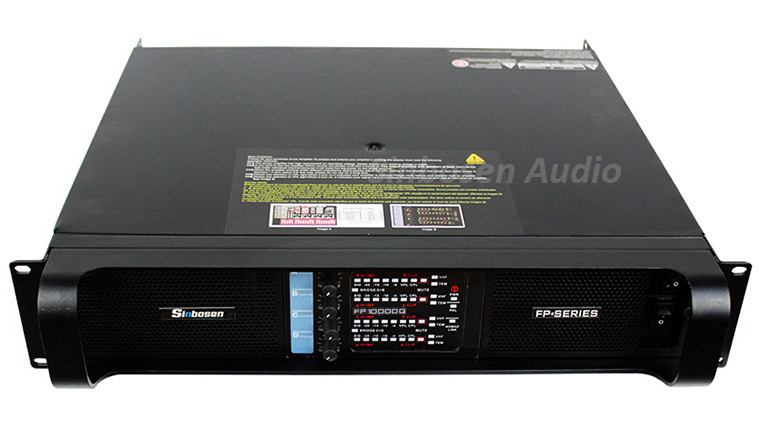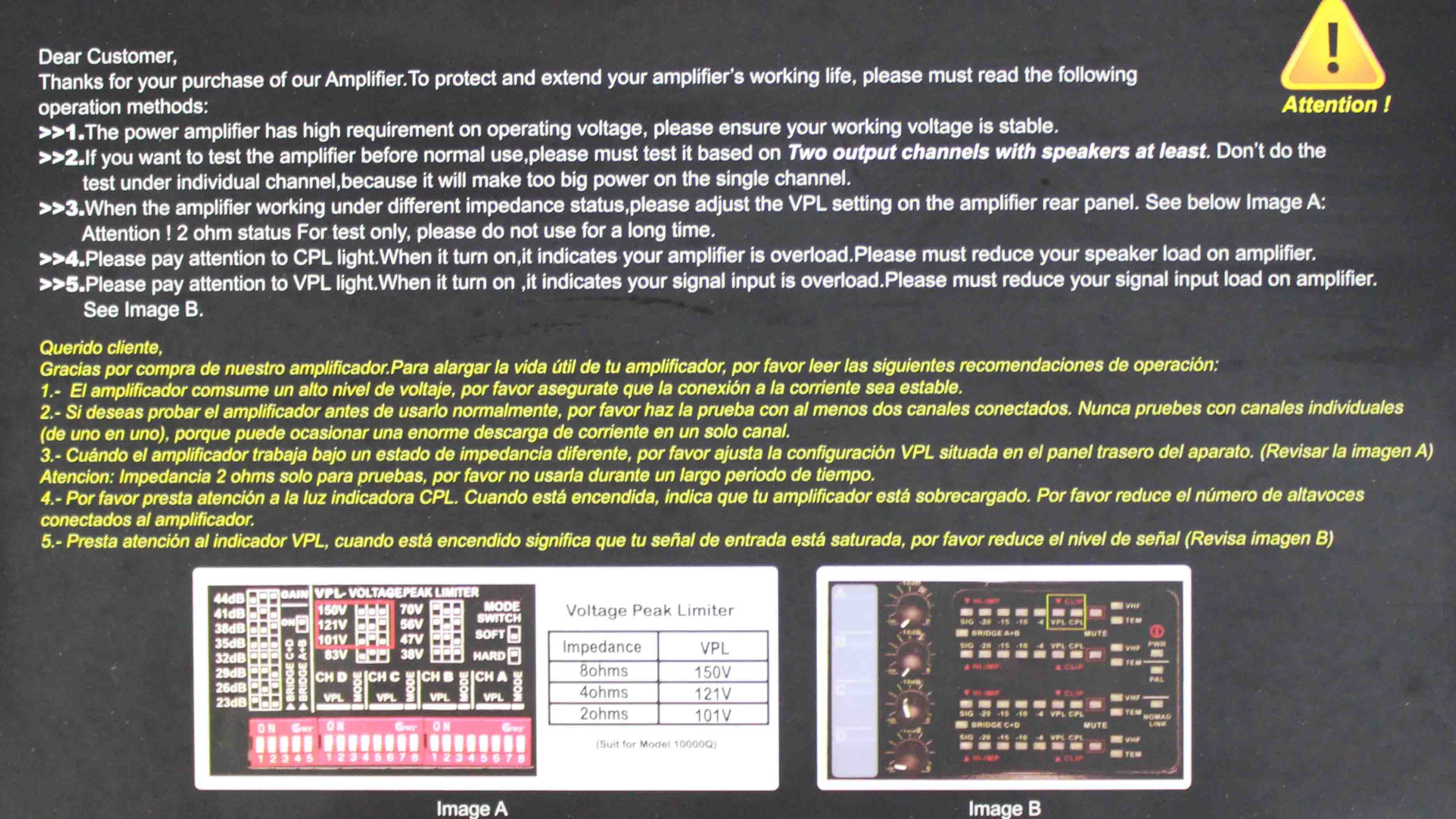 Sinbosen Audio hope all our users can use the FP amplifier professionally. Some people need to learn this warning before operating this product.

If any question welcomes to contact us. Sinbosen Audio team is 18hours online. You can contact our sales or sent email to service@sinbosen.com if any problem.

We will continue to make more good products for our customers. Because to be a Great Sound creator, rocking the world is our Long-term goals.

Different color panels are available: Black / Blue / Red