Better Cooling system V3.0
The history of cooling system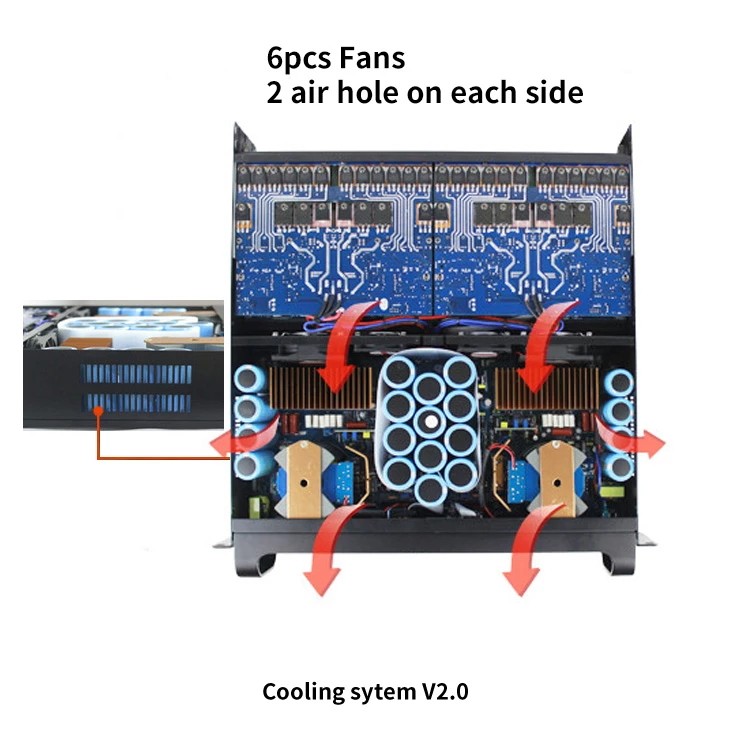 V2.0 Cooling system

In the second half of 2018, we introduced a second-generation cooling system: two fans were added to the front panel of the amplifier, and cooling holes were added to the side of the amplifier. The heat dissipation direction is from the back to the front.

Total 6 pcs cooling fans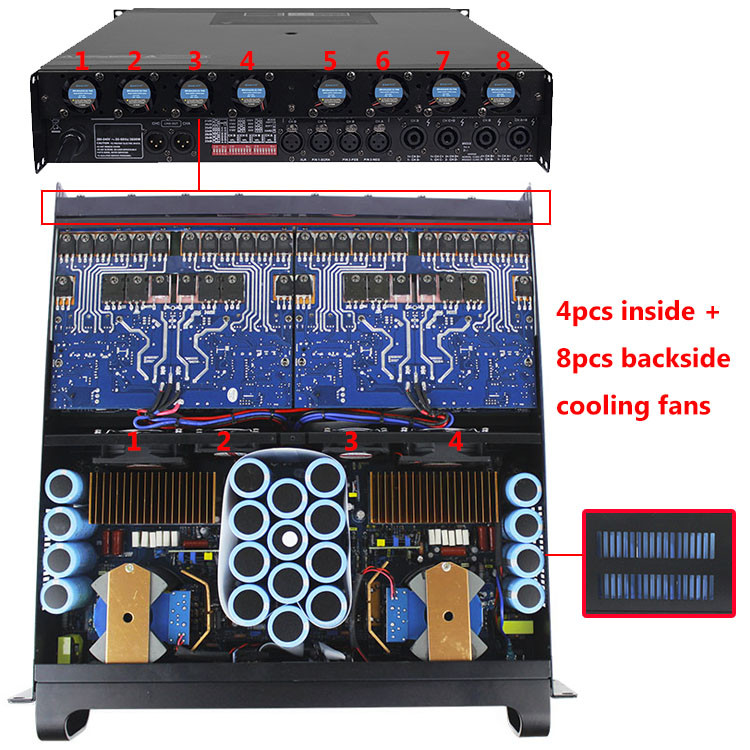 V3.0 Cooling system

In May 2019, we introduced a third-generation cooling system: the side vents of the V2.0 were retained, the two fans on the front panel were removed, and eight (external) fans were added to the rear panel of the amplifier. The cooling wind direction is from the front to the back.
Total 12 pcs cooling fans






Sinbosen does not stop on the road to improvement and optimization.
After several months of continuous testing and improvement, the third-generation cooling system was 15°C lower than the previous generation. More efficient heat dissipation and protection of the internal electronics of the amplifier.
In addition to the cooling system, we also upgraded the condenser's capacitance. We upgraded the original 3300uf capacitor to 3600uf and are now in full production.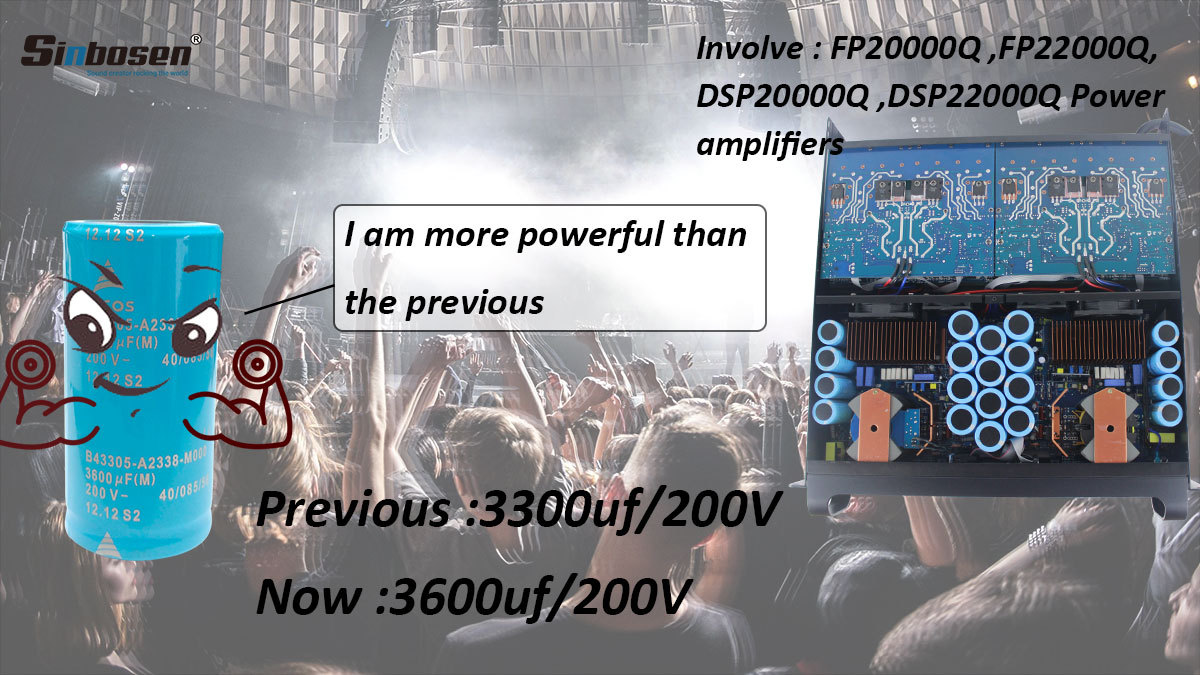 Some clients concern about Model FP10000Q / FP14000 amplifier to add 8pcs Fans also.
After we improved our FP10000Q / FP14000 from 2018. We have received many clients' positive feedback. They love the new version.
Now these two models is stable for user's show.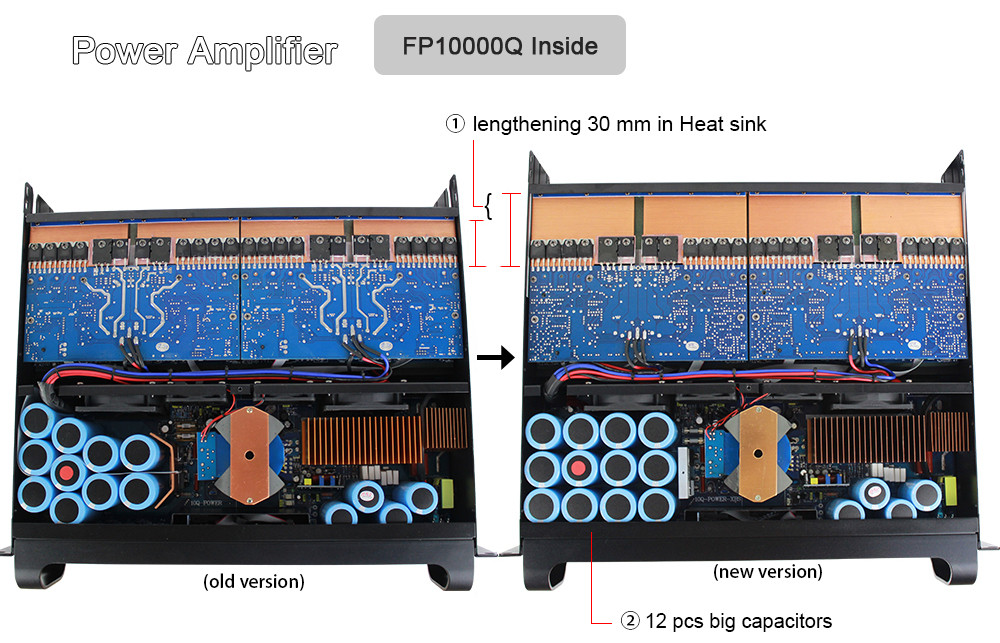 You still don't know the new change? Check by this : Sinbosen FP14000/FP10000Q Amplifier Upgraded Version In August 2018
To help our clients' successful show, it is Sinbosen's Goal.
We will continue to improve our amplifier quality. If you have any suggestion welcome to contact us.
Next month we will push out one new digital 1U amplifiers 2000W*4 CH, 2 ohms Stable!
Let's looking forward to it!