what's a bridgeable amplifier and how to use it?
what's a bridgeable amplifier and how to use it?
Do you have such confusion that what 'i s bridgeable amplifier , How to bridge amplifier for speaker / subwoofer? This article will answer you.
●What is a bridgeable amplifier?
Bridgeable amplifiers refer to amplifiers that have a bridge function. Most professional amplifiers support bridges. If you see that the label on a power amplifier has BTL function, then it supports bridge.

●What is bridging and what are the benefits?
Bridge connection is to use amplifying circuits of two channels of the power amplifier to simultaneously push a group of speakers

The advantage is that the audio output voltage value of the power amplifier can be improved through the bridge, thereby increasing the power.
Take our FP series power amplifier as an example to explain to you. There is a video version below. If you feel that you cannot understand the pictures, you can watch the videos.

Find the GAIN on tha back panel
We can see there is many switch on the back panel .
Find Bridge A+B , Bridge C+D , and turn on them. (the digit 4 and 5 one the left)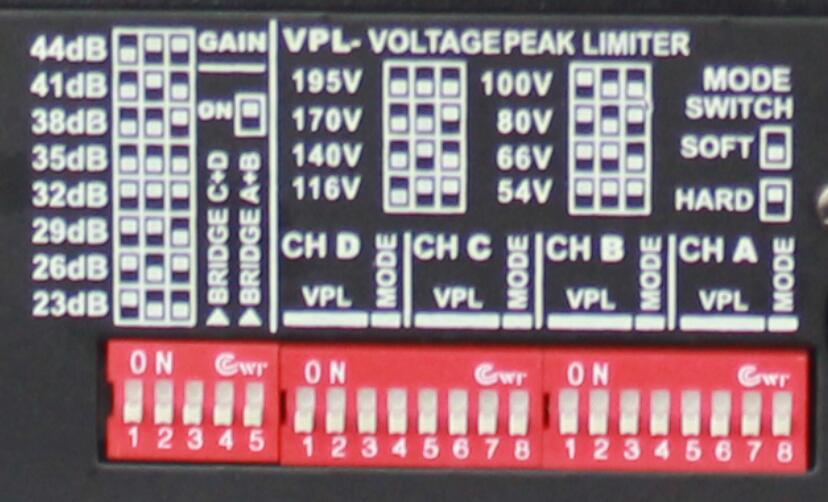 The corresponding indicator lights up
The indicators of Bridge A + B and Bridge C + D on the front panel are on (yellow light)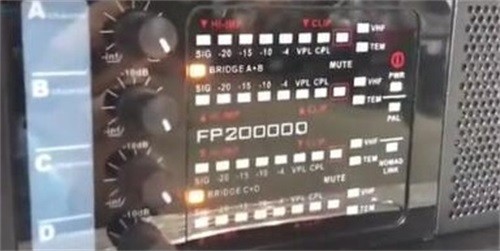 Modify speaker cable connector
The ordinary connector is 1 + 1-, and in the bridge mode, we must ensure that the speaker cable is 1 + 2- , which is a very important step. Many people have only done the previous steps.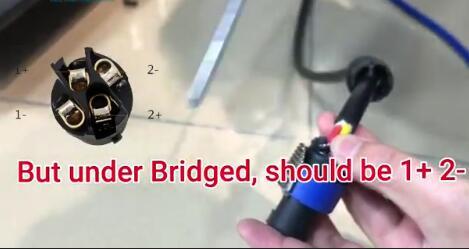 Connect the speaker with CH A+B , CHC+D
As shown in the figure, I have highlighted CHA + B and CHC + D with red boxes. After the above work is completed, we can use the modified cable to connect this bridged power amplifier and your speaker .

All of Sinbosen's power amplifier have bridge function. if you have any question ,leave me message .