BDX 260 :Without me ,how could it be perfect in audio processing?
BDX 260 :Without Me ,How Could It Be Perfect In Audio Processing?
What is most important when performing on stage? Many people may say that they are speakers, amplifiers, microphones, but many people will ignore the important role played by the audio processor.
A good processor will definitely make your work more efficient. The sound directly recorded from the stage is not necessarily perfect, and may interfere with the interference of some ambient sounds. The audio processor needs to filter out the sounds that we do not want, and then output it to the power amplifier. To the speaker. If you input the audio signal to the amplifier without processing, the result may be that your audience will leave in disappointment.
BDX260
provides full bandpass and crossover configurations as well as independent output processing and a full time RTA for live sound applications.
260 not only provides the most advanced signal processing functions, but also utilizes a simple and intuitive user interface.
By providing a linkable 28-band graphic equalizer on the input, an industry-standard stereo compressor module, a feedback canceller, and a subharmonic synthesizer, two independent processing power channels are provided, and a six-channel output containing parameters is provided System to achieve this goal. Equalizer, limiter and alignment delay. These features can guarantee the best, all-inclusive processing in a fully scalable system.
Only 1U height, light body, easy to install design, very suitable for touring.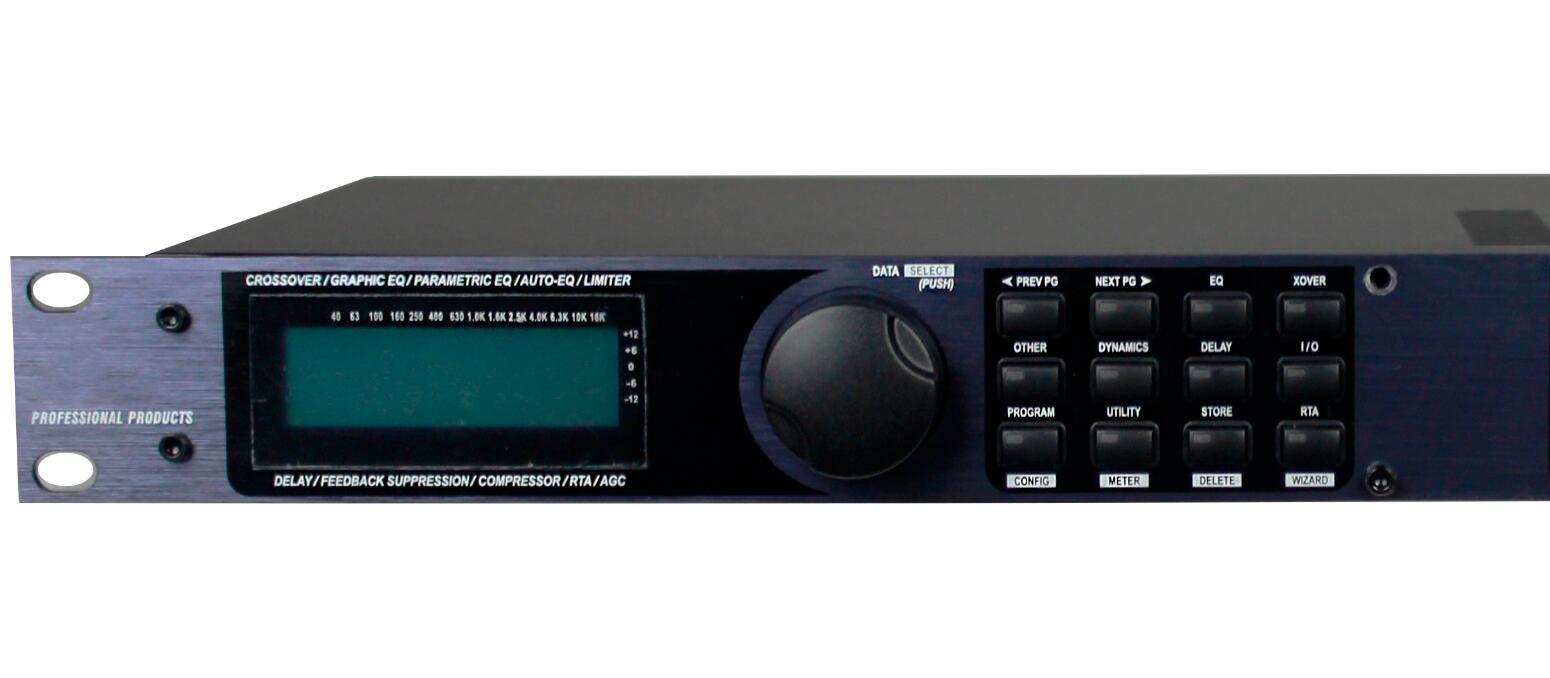 Many of our customers like the 260 processor.